Easyshade® by SunSetter Manual Sun Screens
Our manual EasyShades operate with a simple hand crank tool (included). They roll up perfectly straight every time. They extend down a maximum of 7 feet, but can be partially unrolled to any length. Installs in minutes with simple tools. The manual EasyShade includes bungees and hooks to secure at the corners.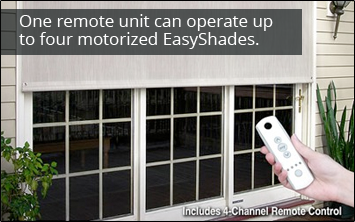 Easyshade® by SunSetter Motorized Sun Screens
The ultimate vertical solar screen, the Motorized EasyShade has a top-of-the-line Somfy motor hidden inside the housing and a 12ft. plug-in cord. You can operate up to 4 Motorized EasyShades with the push-button Remote Control included. You can even open and close the Motorized EasyShade from inside your home, making it perfect for second floor use. Tracks up and down perfectly every time on guiding cables. Unrolls to 7 feet, but can be partially unrolled to any length. Simple installation — installs in minutes with simple tools.
General Information
These exceptional vertical solar screens save energy and help keep your home cooler, lowing demand on your air conditioner, because they stop the heat before it can enter your home. Great for porches, sliders, gazebos, pergolas and more.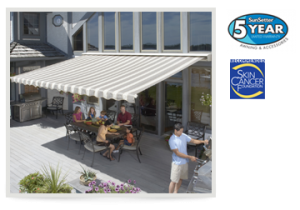 Swatches/Fabric
Warranty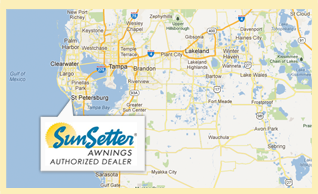 8415 125th Ct,
Seminole, FL 33776
Call us at (727) 320-2476